Nature Adventure!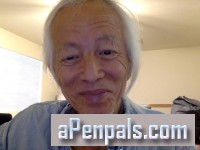 Here's a tale about an adventure I had years ago. The springs at Big Sur is a three-hour hike but I used to take three days to get there. I would eat dried food and sleep on the trail. However, I discovered a very good reason to stop my slumbering place.
The last time I was there something unusual taught me a good lesson. I was sleeping on the trail in my bag when I awoke to a growling sound. I switched my flashlight on and bobcat was a foot from my head. I saw wild eyes and in a snarling rush he vanished!

Now I understood why one's not supposed to bed down on the trail. The next morning I hiked to the crest of a hill admiring the panorama and a movement caught my eye. A small piece of the earth was moving between my feet. I looked closer and out popped a mole! In an instant he saw me, spun around and disappeared into the Earth! Being out in Nature is an experience rich with many surprises. I love the inner peace I find there.