Alacant Pen Pals - New Friends in Spain
Welcome to Spain pen pals, Here is a list of women and men who recently logged in or registered at this penpals website resided in Alacant of Spain. To view and chat with pen pals in Alacant, please click on each profile below and send them a message. If you have not signed up yet at this penpal site then please click on Sign up button above. Once you signed up you can view all profiles completely and contact pen friends.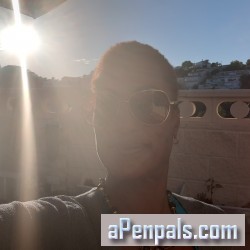 Username:

Gender:

Woman

Age:

45

Location:

Living situation:

Alone

Firstline:

Happy,creative,enjoy live

About yourself:

Y love growing my own vegetables. Love healthy food.Walking outside or on the bike.in the summer y love to swim.Y do yoga in the really morning on the beach.love to talk about live.

Looking for:

A nice friend to write with.
Sharing interest in gardening,sports,decoración,food,traveling.
What do you like in the time that we are living right now.Will you travel in the future. Or will you stay in your own country.Do you think we will see our childeren getting old.Do they have a future.
Y am living in spain forover 22 years now.
Still no regrets. Y will get old here.
My family lives in Amsterdam.
Have not seen them for 2 years.
And it is horrible y miss my mum brothers etc.
Because off the covid y couldn,t go.
To dangerous for my mum she is 80
So for many months beeing in close down.
You start to look at life.
In a very differant way.
Like happy y am healthy ,y can still do my sports
Y do only what y like.And y am feeling a very lucky person.Y am where y alway,s wanted to be.
And very happy.
So y like a sparkly friend who love life,creative,
Easy yo talk to.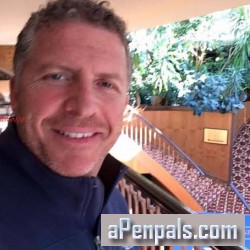 Username:

Gender:

Man

Age:

56

Location:

Living situation:

With kids

Firstline:

Sinking for long term relationship

About yourself:

Lonely man

Looking for:

Looking for a serious relationship that will lead to marriage some one who will love me with her mind and soul that I will love with my mind and soul all I have on this world