There are many love stories that are truly inspiring. One of the most popular stories that people admire are lovers that started out as pen pals. However, is it really possible to fall in love with someone who is just a pen pal? Can long term Pen Pals turn into relationships?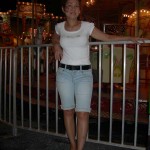 Traditionally, pen pals used an actual pen and paper and send out their letters through snail mail. Now, thanks to the internet, exchanging messages with your pen pals can be done through online dating sites and through pen pals online. In fact, you can find a match online by posting your profile in these sites. From there, someone who is compatible with your likes and interests will be able to contact you. Finding a match is now a click away!
Back to the original question, yes, it is possible for long term pen pals to turn into relationships. There are a lot of couples who started out the same way. Exchanging ideas with someone through messages will soon turn into an interest of wanting to meet each other in person. Some meet ups turn good while some don't. If you liked the first date, then most likely there will be other dates to follow. The rest will be history.
In a world where everyone seems to be busy, sometimes, the only chance you have at finding someone to spend your life with is to go through online dating sites and find a pen pal who you can exchange your everyday experiences with. This is great for people who do not have the time to go out on dates. Also, people who are not so good with first dates and socializing with people can improve their people skills by having a pen pal.
Having a Pen Pal is great! Just make sure that you remain honest and practice proper online ethics.