Important Hints For Making Japanese Pen Pals Online
Searching Japanese pen pals online is easy that everyone can do it. However, we provide some hints to help you find Japanese penpals through the friends sites. It is simple and convenient to make Japanese friends on the Internet to share things in life.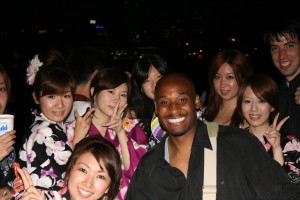 Seeking international pen pals online is flexible because one can learn from each other through their friends. There are many resources when making friends in Japan, learn a new language, a culture, society, schools, education, economics, and so on. You can find anything from your friends.
When you get acquainted with Japanese pen friends, you can chat with them online. They are friendly and open so you can ask any question you like to know. You can practice language exchange by writing and speaking via podcasts. Furigana programs are the best one that you can learn Japanese language. It is the hiragana pronunciation over the kanji that help you in advanced. Some Japanese websites also provide games to learn a language, which is useful too.
In order to get any of the help, you need to find Japanese pen pals online. They know almost everything about Japan and valuable resources to help you gain knowledge about this great country in Asia. Here are some important hints for making Japanese friends online.
Japanese people are shy when it comes to meet strangers, especially non-Japanese so don't be aggressive but take it slowly. Most people in this country have been taught with social traditions based on honor, pride, and respect so you should take it slow when making friends with them. If they are not interested in you, then move on another one because that won't work even you try hard. Don't ask for their personal information like phone numbers or home address if you just meet them the first time.
Japanese people will be willing to help you whatever they can. If you are a foreigner, then you can exchange about your language, society, education, and so on so you two can learn mutual knowledge. Don't try to know too much about Japanese if you want to make friends with them.
Japanese people like to learn English from you, this is the main point. So, you need to show them about your English writing and speaking skills. You can show your friends about how to speak English with no accent, or American sound, etc. In order to get equal respect, you need to help them whatever you are comfortable or acknowledgeable with in your country.
Being honest is the most important hint. You must be honest about yourself. Don't lie about yourself. Tell the truth what you know or don't know. Don't try to show off. Be yourself.
A free pen pals site at aPenpals.com is the best place where you can find many Japanese friends on the Internet. There are thousands of women and men, ladies and guys, boys and girls in Japan who signed up at this site to meet international people for friendship. With above useful hints, you can make Japanese pen pals online successfully.