Looking for friends online at free penpals sites
There are thousands of people looking for friends online at free penpals sites. When free penpals sites booming in the last few years, the world seems to be shrinking. No matter where you live, you can meet new friends online easily and conveniently, for just a few simple clicks.
To find online friends, you need to create a short profile and start searching for new friends locally in your area or internationally around the world. You can even post your photos/pictures to attract your ad so others people will contact you more. Is that easy, right? Not yet, there is no fee for using the service.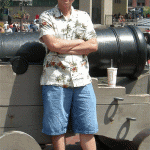 There are a few simple steps before you can make friends online. Registration for a profile is the first step. You can write whatever you want on your profile. Some people may post their pictures to attract their profiles. After you finished posting a profile you wait until it approves. Sometime penpals services approve new profiles instantly and some take a few hours to approve it. When your ad is approves, you can interact with all members on that site to make pen friends. You initiate a message, try not to write too long, just a short message is enough. Something like, "Hello, I like your profile and like to make friends with you…"
Penpals for free sites don't charge members any fee for using the service. You should not pay anything to find friends on the Internet. It is recommended that you tell the truth on your profile. Honesty is the best policy. When you search for friends, you can select any criteria you like, such as location, career, interests, hobby, race, religion, etc. After the search, you can view each member in detailed by clicking on the member link. Some pen pals sites may be different. However, there is usually a contact member link on each profile page so you can click on it to initiate a message.
When searching for new friends online, the best way is to to through free penpals websites because there is a huge database of members waiting to meet with you there. Creating a profile is the first step and you should take action today. Making new online friends can help you in your career and knowledge.
There are thousands of internet penpals online waiting online. Take action today.